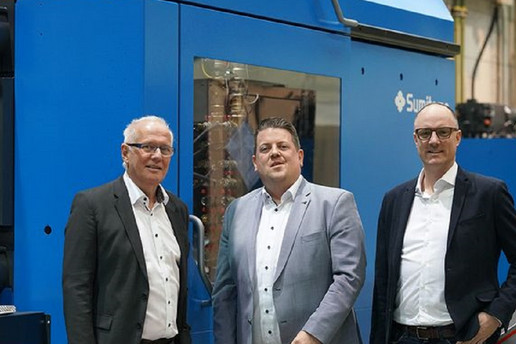 Automation and Industry
From robots to complex injection moulding projects
One-stop automation-shop
S.A.M. (Sumitomo (SHI) Demag. Automation. Machine.) is our in-house automation portfolio covering all aspects of automation and designed specifically to support injection moulding. With our interdisciplinary, industry-experienced teams and our network of over 500 experts, we cover the entire spectrum of injection molding automation: machine technology, robotics, conveyor technology and networked control and information technology. In addition to a high-degree of standardisation, we also scope out and support customers with large-scale automation projects.
handle&place
The standardised production solution comprises:
Injection moulding machine (Systec/IntElect)
Fully integrated SAM-C robot
Standardised protective housing with conveyor belt
The machine, robotics, process technology, and conveyor technology are fully-integrated into our NC5+ control software.